RIP Zaha Hadid
Just last month I watched a film about the life and work of Zaha Hadid. The worlds most famous female architect was eloquent and compelling as she explained her creative process. She looked so well and healthy.
I have come to expect great architects have longevity.
Oscar Neimeyer went at 104, Frank Lloyd Wright at 92, and Philip Johnson at 98. I.M.Pei is still alive at 98, and Frank Gehry is 89 not out.
Zaha's death last week at 65 is quite wrong and a total shock.
She went for many lonely years without building anything, then along came the Fire Station commission at the German Vitra campus at Weil am Rhein.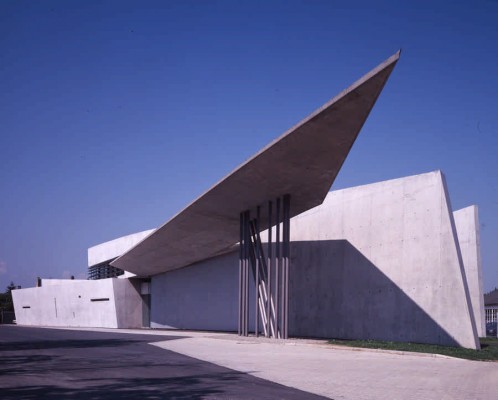 This marvellously sculptural building was no utilitarian shed and brilliantly combined an original form with practical function. Thus Zaha was able to demonstrate at last ,that her designs could be built.
Thus begun her office's exponential growth of hugely creative and global commissions.
As one who feels grounded by 4×2 construction, this one helluva architect showed me that architecture can fly.
RIP Zaha Hadid.