Vintage Homes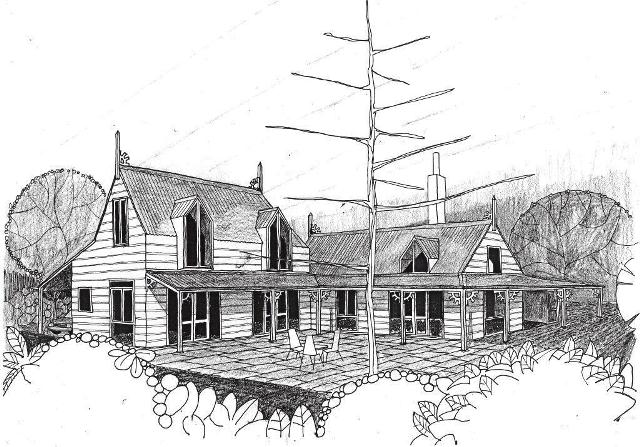 In reach of a quality, architecturally designed home
Vintage Homes was started by Roger Walker in the 1970's in the belief that architect designed quality homes, should be within the reach of a wider group of people other than those who can afford the 'bespoke' services of an architect.
There are two, three and four bedroom options
The New Zealand Industrial Design Council in 1974 awarded the system a Designmark, the first for a housing system.
Over 100 Vintage Homes have been built throughout New Zealand from Whangarei to Christchurch
Concept
The designs were the first modern interpretation of the classic early New Zealand 'pioneer' style. Pitched roofs, dormer windows and verandahs are utilised to create interesting living and sleeping spaces.  They are now much admired new classic NZ 'cottage houses'.
Technical
The houses are timber framed with metal roofs.  They are created out of 1.2m wide modules allowing flexibility in lay outs and floor areas.  They are designed for weatherboard cladding, but this can be adapted.
Upstairs ceilings follow the roof slope.
Particular attention is paid to passive solar design for the houses.
Verandahs can either be open or partly 'filled in' as extended internal living space.  Dormer windows can either be round topped or pointed.
Matching garage and conservatory designs are available.
A wide range of options is available including fireplaces, woodburners, wetbacks, solar panels and heatpumps.
External joinery can be either timber or aluminium.
The Build
The houses are built by our approved licenced Master builders on your site to our drawings, specifications and construction detail.
Progress payments are to be made monthly, as work progresses.
Code Compliance is issued upon completion