Park Mews – Wellington Modern
Roger Wa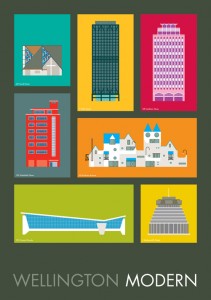 lker's Park Mews has been featured in Designer Hamish Thompson's recent work "Wellington Modern".
The series includes an A1 poster and individual gift cards of Wellington's most iconic modern architecture.
Support the local and celebrate NZ Architecture by clicking to buy a copy of the poster for yourself.
Or look out for the fantastic cards in Unity Bookstore and other locations around town!