Farewell Carmen
I would like to add my personal tribute following the recent death of Carmen.
As well as being Taumarunui's most famous export,  she needs, in my view, far wider recognition for her policies as a candidate in the 1977 mayoral election.
We designed a café for her in Dixon St. that was refused a licence by the Wellington City Council on the basis that' undesirable' types might frequent it.
1970's Wellington had a few raffish urban figures, mainly patrons of Suzy van der Kwast's Coffee shop in Willis St.   Bart Cox, Bill Hallam-Eames, Roy Parsons, Ron Brierley ,and Bob Jones among them.
Unfortunately they were not a significant enough core to counterbalance the dark suited, light shirted civil servant types whose dress exuberance was limited to the statuatory 0.3m2 surface area of their ties.
Carmen as a generously proportioned ladette had more like 3.0m2 of colourful surface area on show, so she stood out.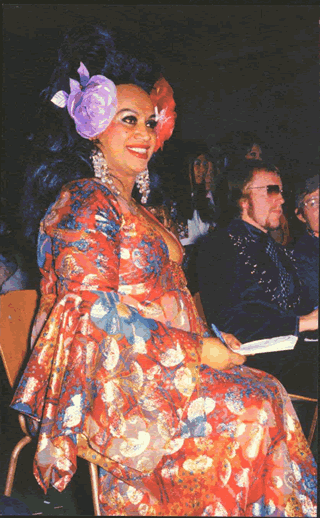 When I first arrived in Wellington in the late 1960's, Michael Fowler, my mentor, and subsequent mayor, recognized that Wellington deserved better than being a mere workplace location emptying each night as the office workers travelled home to the 'dormitory' suburbs.
I remember him pointing out to me the various caretakers dwellings on the tops of various high rise buildings who lived in what would now be ' penthouses', and saying how people should live in town in much greater numbers.
Carmen knew that of course.  She advocated  extended dining and drinking hours, and even (heaven forbid) a glass of wine at an outside table, cafes opening onto footpaths, and more live shows around town. She was a closet European.  The 'coolest little capital in the world' was her vision
Finding herself ahead of Wellington time, sadly we lost her to Sydney.
Businesswise, she was the only client we have ever had, who opened her mail in the morning, wrote out the cheques during the day, and had them in the return mail that same evening.
I miss her.