Melbourne surprises
When I was at university in the sixties, I wrote an essay about sex in architecture. It wasn't about bedrooms, it painted a bigger picture. My metaphor was the 'Dance of the Seven Veils', a biblical story in which the fertility goddess Ishtar removes an article of clothing at each of the seven gates leading to the underworld. Of course there is such a thing as architectural strip tease, and Professor Toy took my essay seriously.
In real life, there a little bar in Melbourne called The Croft Institute which is located at the end of Croft Alley off a dogleg off Payne's Place and then off Little Burke St.  A couple of years ago,  I took Miss M and her friend Josh there.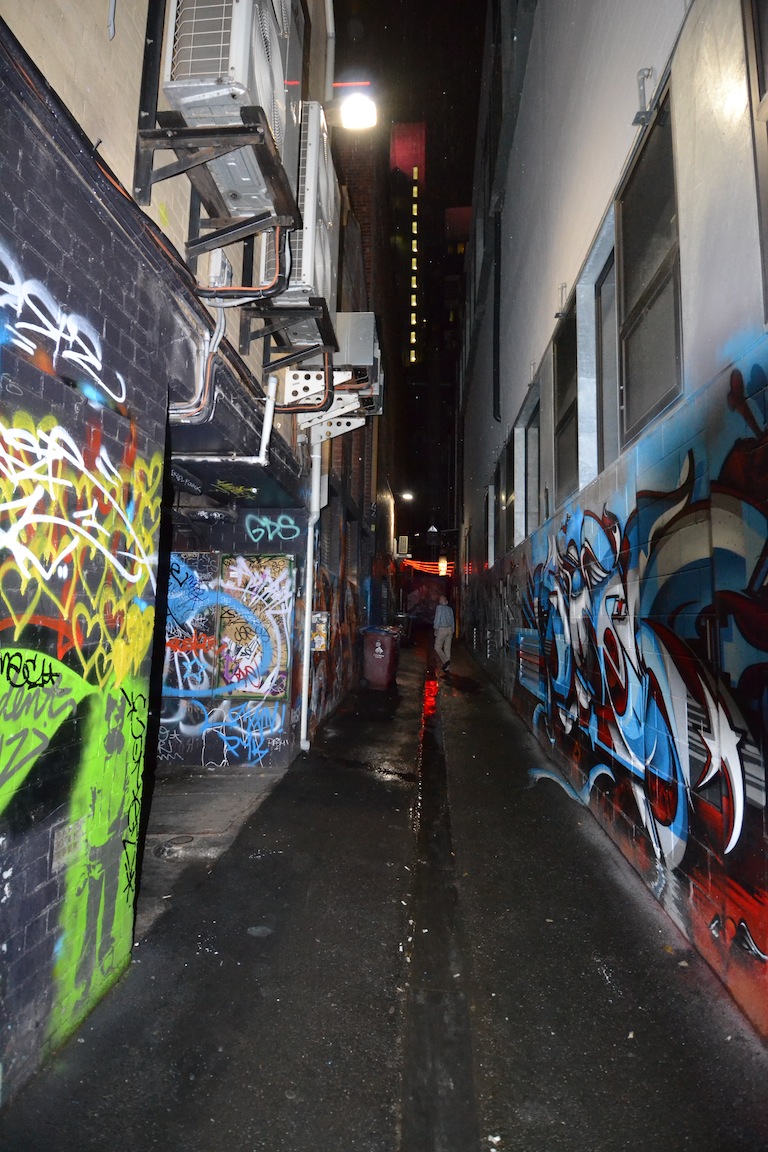 Such was its unprepossessing, rubbish bin lined, dimly lit and ever narrowing approach, twice they asked me if I knew where I was going.
When its naked glory was finally revealed , they understood the lead up.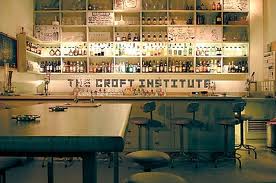 I guess the opposite to this gradual reveal of place is the in-your-face immediacy of the hideous McMansions and starter castles in newer suburbia ,which are about as sexy as a flasher in a garbadine coat.
Older houses in established suburbs unlock their secrets much more seductively behind hedges,fences and established trees.
This March in Melbourne another architectural foreplay experience happened to me. Max my epicurean son, told me of a new restaurant called Little Hunter in Little Collins St.
It is a magic cave of Hester Blumenthal-esque food and visual splendour only discovered after entering an obsure fire egress door, then proceeding down a nondescript passage ,and finally descending an industrial fire escape stair to its basement location.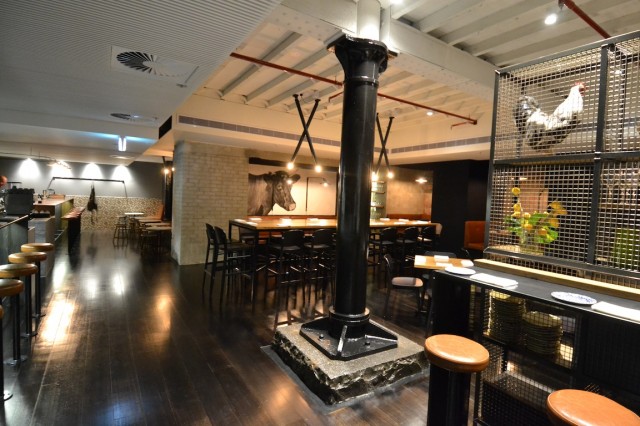 We met up with some friends from New Plymouth who admitted that they thought 'Rog had got it wrong, there could not possibly be a restaurant down here'
No, it's not like a new McDonalds screaming 'look at me' at the intersection of two state highways.
Architecture is all about experience. Perhaps the longer the experience takes, the greater the enjoyment.
Speaking of new restaurants I was given a sneak preview of Christian and Amber McCabe, latterly of 'The Matterhorn' in Cuba Street, new Melbourne venture.  'The Town Mouse' in Carlton looks set to become a local treasure, and while sadly I was too early to sample the food, I hear it is delicious.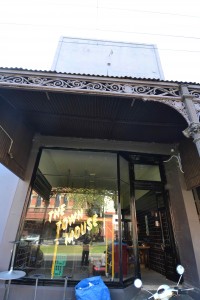 My visits to Melbourne always throw up surprises. Jake my artistic son, took me to the Clayton Campus of Monash University to see a new halls of residence complex designed by BVN.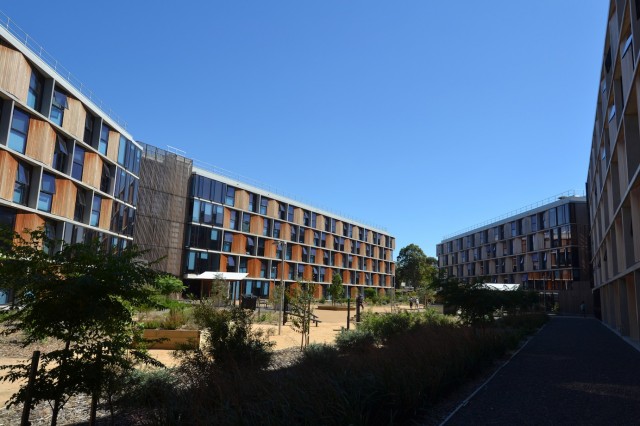 The two five level buildings contains 600 studios accessed off a central courtyard, containing an edible garden.They are fashioned from timber and concrete and express a simple layering of ideas which are quite sublimely enjoyable.
I keep a watchful eye on whats happening in Melbourne. As Wellington's older sister it often precedes what may happen in our city.
I