RIP Oscar Niemeyer
One of the most enjoyable and informative architect documentaries I've ever seen is Fabiano Maciel's A Vida e um Sopro. The seated interview with Oscar Niemeyer, interspersed with images of his life's work, is a format that allowed Brasil's most famous architect to rove freely on his philosophies of life and architecture.
We thought that Philip Morris must have funded the film, as here was a fit 99-year-old chomping on a cigar all the way through the interview.
My favourite line came towards the end of the film when Fabiano asked him 'is there anything we haven't covered?'.
'We haven't discussed women' was the reply. ' Have you something to say about them?' asked the interviewer.  'That will be the subject of an entirely new documentary,' replied Niemeyer.
Here was a man that could possibly live for ever.
But sadly, on the 5th of December, Niemeyer died just 10 days before his 105th birthday.
He was a hero to me for two reasons. Firstly his poetic contribution to architecture.
The new capital city, Brasilia, was an inspiration to me as I trained in architecture.
At the time I didn't know that it didn't actually work as a community, that the highly sculptural buildings are set too far apart (so they can be admired from a distance) for any meaningful spaces to occur between them.  But no matter, it looks utterly gorgeous and is far superior to both Canberra in Australia and Chandigarh in India, as a single build iconic capital.
Niemeyer was prolific, never wasted a creative moment, was endlessly inventive and  constantly explored  the fluidic possibilities of concrete.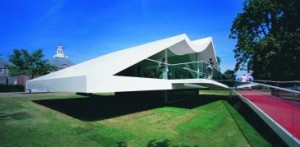 He famously observed:
'I am not attracted to straight angles or the straight line, hard and inflexible created by man.  I am attracted to free-flowing, sensual curves. The curves that I can find in the mountains of my country, in the sinuousness of its rivers, the waves of the ocean, and on the body of the beloved woman. Curves make up the entire universe, the curved Universe of Einstein.'
I try to use circles in my work, but it's hard to overcome the prevalent  box with its shallow pitch roof. Niemeyer did.
Politically he was to the left. After co-designing the United Nations headquarters in New York, he was not subsequently welcome in the US.  Brasilia had a socialist ideology.  All apartments were to be owned by the government and rented to employees.
My second reason for admiration was Niemeyer's passion.
You don't get to nearly 105 if you have lost interest in life and approaching his Century he was still clearly demonstrating that passion.
The other famous Brazilian hero to me was Ayrton Senna who, at  34-years, got fewer than a third of Niemeyer's years before his death.
One prospered with curves and the other died at one.
Oscar was an atheist and Ayrton was religious, but maybe they are conversing somewhere today (about curves)
RIP Oscar.